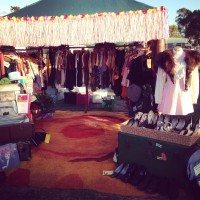 Sunday 24th May – Tiki Queen hits the VCM Markets
Dear beautiful fans of Tiki Queen Vintage……
Exciting news! Tiki Queen is making her first appearance this Sunday 24th May at the Vintage Collective Markets at Oakover Winery. I've heard such great things about this event so I am really excited! Let's just hope the rain stays away! I've attached the flyer for you J
The next exciting news is…….my web shop is finally on-line! I've posted a few great items, however please be patient….I have so much more beautiful vintage to photograph & upload. So please check back every few weeks to see what else has been uploaded.
The website was created by the fabulous team at Noop. They have done an amazing professional job. I believe I am now the proud owner of the best vintage product website in WA.
So please come visit, leave a comment & give me feedback at: enquiries@tikiqueen.com.au
……& if any of my lovely customers out there have a picture of themselves wearing something they have purchased from me, please email it across so I can put you up on my "Tiki Tales" testimonial page on the site.